View this Automationtechies.com e-News online at http://www.automation.com/enews/2004-07-21.htm
Home | About Us | Media Kit | Contact Us
e-News
Daily News Headlines | Product Showcase | Suppliers/Manufacturers | Systems Integrators | Resources & Tools | Career & Job Center | Classifieds | Events
July 21, 2004 - Volume V, Issue 26
(Published almost every week)
*Please forward this e-news to a colleague *Subscribe to future issues *Read past issues
In this Issue
Our Sponsor
Introduction: From One Techie to Another
SIXNET introduces their first ever Ethernet Managed Switch with True Industrial Reliability.
With several models available, these switches provide:
Real-time secure performance w/ SNMP network management

Rapid spanning tree for redundant network rings

Powerful IPm embedded-Linux engine inside

-40 to 70° C operating temperature range

Marine/offshore and hazardous location ratings

MIL-STD-1275 power surge protection

Dual (redundant) power inputs

A self-test/alarm output contact

Datalog and alarm RTU functions

Authentication/encryption features

Over 1 million hours MTBF

20-year support and service policy

UL, CSA, and CE certified
R
equest a FREE CD with complete product information at: www.sixnetio.com
Featured Article: Investing in Engineering Startups
Literature: Industrial Automation Product Reference Catalog
Featured Products: CitectSCADA Pocket | Synchronous Servomotors | SIMATIC WinCC
Featured Jobs: New Job Opportunities
Training: Maintenance & Troubleshooting of AB PLC5 and SLC500
Free Subscription: Wireless Systems Design
For Sale: New Auctions & Classifieds
Fun Stuff: Dilbert Pick of the Week
Our featured article this week, Investing in Engineering Startups, was written by Jim Pinto. Jim reflects on his own experiences as founder/CEO of Action Instruments and offers some advice on how to succeed. Without a great management team (including sales, marketing and finance), companies can easily become sidetracked. I think this article is a must read for anyone involved with an engineering-related company, startup or not.
We're highlighting a number of new (and some not so new) products in our Featured Product section this month. Three of those products are highlighted below as Featured Products in this week's e-news issue. Be sure to check out our Home Page or our Featured Products page for all of this month's featured products.
In this issue, we're also featuring the Industrial Automation Product Reference Guide, a catalog of AutomationDirect's comprehensive product offering. Check out this week's sponsor (above right), SIXNET, and be sure to request their CD containing product information (controllers, I/O, switches and modems), manuals, data sheets and software tools.
And, as usual, don't forget to review the Product Announcements, Company News and Job Postings added to our site in the last week.
On to the good stuff...Enjoy the rest of this e-news!
Featured Article
Investing in Engineering Startups
Many technology startups are founded by engineers. But, they seem to quickly run out of steam if there is no management team; including marketing, sales and finance. Investors look for a good balance of innovation, planning, drive and experience.
Read full article by Jim Pinto.
Other articles written by Jim Pinto
Other articles and white papers on various automation topics
Other application stories using various automation products
News
News Headlines in Automation, Process Control & Instrumentation
Hear all about it! We publish industry news on our site as soon as we hear about it. Check out our Daily News Headlines page frequently to stay up-to-date on the industry events. Here are news headlines since our last e-news. Use the following links to read the complete news release:
These are just a few of the news items published on our website. Our Automation News section provides you up-to-date news of what is happening with product and services suppliers in the industry. Users can search for releases by company or by date. View Daily News Headlines Here. Send your automation news releases to press@automationtechies.com. Please provide press releases in electronic format (pictures can be provided in .JPG or .GIF format).
Application Tools, Guides, Demos & Literature
Industrial Automation Product Reference Catalog
This exciting 5,000-product catalog from AutomationDirect will promptly be on its way via UPS delivery. It is more than a catalog...it is a Desk Reference containing detailed product descriptions complemented by plenty of technical illustrations, step-by-step procedures for selecting various PLC hardware and software, PC-based control, operator interface, motor contactors, drives, sensing equipment, connection systems, and much more for your application. Once you are ready to place an order, visit the AutomationDirect E-commerce store, or, if you are more comfortable ordering via traditional methods, you can either fax them your completed order form or call their attentive sales team for personalized professional service.

Request your Product Reference Guide
Other available application tools.
Other available demo software.
Other available product catalogs.
Maximizes mobility with Wireless Technology to monitor and control your systems anytime, anywhere.
More Information on CitectSCADA Pocket
Compact, high-performance AM3000 Synchronous Servomotors from Beckhoff expand the company's motor offering.
More Information on Beckhoff Synchronous Servomotors
Siemens SIMATIC WinCC flexible single HMI configuration software for text displays through PCs.
More Information on Siemens SIMATIC WinCC
Other Featured Products for July
New Jobs Posted on Automationtechies.com
Here's a list of new job opportunities posted on Automationtechies.com since our last newsletter:
To view other recent job postings, please use our Job Search Function.
Training & Seminars
Maintenance & Troubleshooting of AB PLC5 and SLC500
Hane Training offers four different thirty-six hour courses that provide a thorough, hands-on familiarization with the Allen-Bradley PLC-5 and SLC-500 families of programmable controllers. Hardware and troubleshooting techniques are heavily emphasized. In addition, Hane offers a ControlLogix and RSLogix5000 course. In this thirty-six hour, hands-on course participants will configure, assemble and then write the necessary software to gain a true understanding of the Allen-Bradley ControlLogix software.
Request more information or schedules for any of these courses

Other Training Courses & Seminars
Browse for training courses, seminars, web-seminars and workshops offered by various training organizations, product manufacturers and suppliers in industrial automation, process control and instrumentation. For information on specific training courses and seminars, please use the following links:
Trade Publications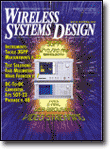 Qualify for Your Free Subscription!
Wireless Systems Design provides practical design solutions for engineers and engineering managers working at the wireless systems level. Solutions-focused editorial explores the design, simulation and testing of wireless systems and subsystems, especially focusing on the interaction of a design's RF circuitry with its analog, baseband, DC, and digital sections.
Geographic Eligibility: USA, Canada
Publisher: Penton Media
Subscribe to Wireless Systems Design
Other Free Trade Publication Subscriptions
As a valued Automationtechies.com member, we would like to extend the opportunity to receive leading industry publications.
Browse from the list of titles and be sure to check back often for new titles.
Automation Auctions
eBay hosts over 4000 auctions for industrial automation and control products. From PLCs to sensors and from motor controls to robotics...Now you can browse new, used and surplus automation and control products right from Automationtechies.com. We added a new page in the "Classifieds" section of our web site called eBay Listings.
Use the links below to browse auctions and classified ads by product category:
On a Humorous Note...
How to motivate your staff without praising them
Automationtechies.com Advertising Opportunities - Generate leads and promote your company and products with one of the fastest growing industrial automation and control communities on the web. Review our Media Kit or Contact Rick Zabel.
Article & White Paper Publication - To have your industry-related articles or white papers published on Automationtechies.com, please Contact Rick Zabel for more information.
News Release Publication - To have your company or product news published on Automationtechies.com, please send your press releases to press@automationtechies.com.
Job Posting - Post your job openings on Automationtechies.com and find out why we're the industry's preferred resource for posting automation, process control and instrumentation job opportunities. Post Your Job.
Direct-hire Recruiting - Our industry experts will seek out and pre-screen the top performers. If your resources are limited or if time is a factor, we'll find the talent you need. Contact Alan Carty today for more information at 1-877-300-6792 or Send a message
Contract Recruiting, Employer of Record Services - Need engineers, programmers, or technicians, but can't hire full-time employees? Consider contract employees! Let us handle your administrative headaches including Employer of Record, payroll, and other functions. Find a Contract Employee
- What kind of articles would you like to see?
- What content additions would you like to see on our website?
- What would you like to know about other members?
- Suggest a new poll question.
- Are there any other services you think we should offer?
If you have any feedback, please send me a message.
I hope you enjoyed this e-news update!
Rick Zabel
Vice President
6455 City West Parkway
Eden Prairie, MN 55344
Phone: 952-563-5444
Fax: 952-563-5449