Introduction: From One Techie to Another
Guide to Measuring and Profiling Scanners
STI's 2004-05 Measuring and Profiling Scanners and Sensors guide features helpful product selection guidelines, as well as detailed information, specifications, ordering information and application examples on their complete line of measuring light curtains, vehicle scanners, area sensors, part detection scanners and yarn break sensors.

Applications for non-contact measurement include par profiling, hole detection, slack loop control, part detection to name a few.

Click here to request your guide
Our featured article this week, Packagers Choose Machine Vision Quality Inspection to Reduce Waste and Boost ROI, was written by Omron Electronics. Recent technological advancements have made machine vision systems a viable solution for packagers, both big and small. By reducing waste and increasing return on investment, packagers can realize better results and maintain consumer confidence by outputting consistent and reliable product and packaging.
In this issue, we're also featuring the Integrated PC-Based Control System CD offered by Beckhoff Automation. If you are currently considering PC-Based control solutions, you should request their evaluation CD. Check out this week's sponsor (above right), STI...if you have a need for measuring and profiling scanners, their guide is a great resource.
And, as usual, don't forget to review the Product Announcements, Company News and Job Postings added to our site in the last week.
On to the good stuff...Enjoy the rest of this e-news!
Featured Article
Packagers Choose Machine Vision Quality Inspection to Reduce Waste and Boost ROI
Food and beverage packagers can choose from many solutions to help them achieve greater productivity and profits without investing in capital equipment to increase capacity. An increasingly popular solution is to reduce the acceptable waste threshold and boost return on investment (ROI) using machine vision to perform quality inspections. Recent technological improvements have made machine vision accessible to small- and medium-size packagers so they can achieve improved results and even pursue brand risk avoidance to maintain consumer and retailer confidence.
Read full article by Omron Electronics.
Other articles and white papers on various automation topics
Other application stories using various automation products
News
News Headlines in Automation, Process Control & Instrumentation
Hear all about it! We publish industry news on our site as soon as we hear about it. Check out our Daily News Headlines page frequently to stay up-to-date on the industry events. Here are news headlines since our last e-news. Use the following links to read the complete news release:
These are just a few of the news items published on our website. Our Automation News section provides you up-to-date news of what is happening with product and services suppliers in the industry. Users can search for releases by company or by date. View Daily News Headlines Here. Send your automation news releases to press@automationtechies.com. Please provide press releases in electronic format (pictures can be provided in .JPG or .GIF format).
Application Tools, Guides, Demos & Literature
Integrated PC-Based Control System CD
Beckhoff's TwinCAT Software System turns any compatible PC into a real-time controller with a multi-PLC system, NC axis control, programming environment and operating station. Complete your high performance, flexible control system with this purely software-based solution (IEC 61131-3) on an industrial PC with Windows NT/2000/XP operating system and your favorite open field-bus I/O.
Request your PC-Based Control System CD
Other available application tools
Other available product catalogs
Opto 22 SNAP OEM I/O is a platform for developing custom automation applications with SNAP I/OTM modules.
More Information on Opto 22 SNAP OEM I/O
Airborne Direct™ Ethernet enables plug-and-play wireless LAN connectivity using 10BaseT Ethernet port.
More Information on Airborne Direct Ethernet
Banner EZ-SCREEN System guards areas and perimeters without a controller - starts at $795.
More Information on Banner EZ-SCREEN System
ASI Industrial Monitors come in 15, 17 and 21 inch screens either with or without the touch screen.
More Information on ASI Industrial Monitors
Other Featured Products for July
New Jobs Posted on Automationtechies.com
Here's a list of new job opportunities posted on Automationtechies.com since our last newsletter:
To view other recent job postings, please use our Job Search Function.
Training & Seminars
Fieldbus Foundation End User Seminars and Workshops
The Fieldbus Foundation End User Council is pleased to announce a series of global seminars/workshops to be held throughout the 2004 year in North America. The seminars are a premiere opportunity to learn about key end user experiences, benefits and practical considerations of implementing fieldbus technology.
More information on these seminars and workshops

Other Training Courses & Seminars
Browse for training courses, seminars, web-seminars and workshops offered by various training organizations, product manufacturers and suppliers in industrial automation, process control and instrumentation. For information on specific training courses and seminars, please use the following links:
Trade Publications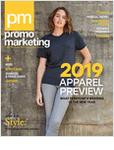 Qualify for Your Free Subscription!
Processing Magazine is the only product publication serving all related process industries. Processing Magazine is recognized across the process industries as the leading source for up-to-date product and equipment solutions. The targeted audience is readers who purchase instrumentation, control systems, pumps, motors, compressors, valves, and other processing equipment.
Geographic Eligibility: USA, Canada
Publisher: Putman Media
Subscribe to Processing Magazine
Other Free Trade Publication Subscriptions
As a valued Automationtechies.com member, we would like to extend the opportunity to receive leading industry publications.
Browse from the list of titles and be sure to check back often for new titles.
Automation Auctions
eBay hosts over 4000 auctions for industrial automation and control products. From PLCs to sensors and from motor controls to robotics...Now you can browse new, used and surplus automation and control products right from Automationtechies.com. We added a new page in the "Classifieds" section of our web site called eBay Listings.
Use the links below to browse auctions and classified ads by product category:
On a Humorous Note...
This one got a chuckle out of me on the first frame
Automationtechies.com Advertising Opportunities - Generate leads and promote your company and products with one of the fastest growing industrial automation and control communities on the web. Review our Media Kit or Contact Rick Zabel.
Article & White Paper Publication - To have your industry-related articles or white papers published on Automationtechies.com, please Contact Rick Zabel for more information.
News Release Publication - To have your company or product news published on Automationtechies.com, please send your press releases to press@automationtechies.com.
Job Posting - Post your job openings on Automationtechies.com and find out why we're the industry's preferred resource for posting automation, process control and instrumentation job opportunities. Post Your Job.
Direct-hire Recruiting - Our industry experts will seek out and pre-screen the top performers. If your resources are limited or if time is a factor, we'll find the talent you need. Contact Alan Carty today for more information at 1-877-300-6792 or Send a message
Contract Recruiting, Employer of Record Services - Need engineers, programmers, or technicians, but can't hire full-time employees? Consider contract employees! Let us handle your administrative headaches including Employer of Record, payroll, and other functions. Find a Contract Employee
- What kind of articles would you like to see?
- What content additions would you like to see on our website?
- What would you like to know about other members?
- Suggest a new poll question.
- Are there any other services you think we should offer?
If you have any feedback, please send me a message.
I hope you enjoyed this e-news update!
Rick Zabel
Vice President
6455 City West Parkway
Eden Prairie, MN 55344
Phone: 952-563-5444
Fax: 952-563-5449