View this Automationtechies.com e-News online at http://www.automation.com/enews/2004-09-22.htm
Home | About Us | Media Kit | Contact Us
e-News
Daily News Headlines | Product Showcase | Suppliers/Manufacturers | Systems Integrators | Resources & Tools | Career & Job Center | Classifieds | Events
September 22, 2004 - Volume V, Issue 34
(Published almost every week)
*Please forward this e-news to a colleague *Subscribe to future issues *Read past issues
In this Issue
Our Sponsor
Introduction: From One Techie to Another
AutomationDirect's new SureStep™ line is an open-loop stepping system that offers simple, accurate control of position and speed for applications requiring lower power

Features include:
4 connectorized motors ($19 - $99)

"One-size-fits-all" 2-phase microsteppping motor drive ($149)

Drive with +5 VDC optically isolated logic inputs for interfacing with PLCs and other controllers/indexers

20 ft. extension cable to interface motors to the drive

9-position DIP switch for drive configuration; no software needed

32 VDC, 4-amp linear power supply ($99)
Learn more about the SureStep line at www.automationdirect.com/stepper_systems or call (800) 633-0405 for further information.
Featured Article: Total Concept Engineering - Executive Leadership
News: Product Announcements & Company News
Evaluation Software: CitectSCADA Free Trial CD
Featured Products: SNAP Ethernet I/O Systems | V740 RFID Reader/Writer | 802.11b Airborne™ WiFi Modules
Featured Jobs: New Job Opportunities
Training: Essential Controls & Automation Courses
Free Subscription: Pharmaceutical Manufacturing Magazine
For Sale: New Auctions & Classifieds
Fun Stuff: Dilbert Pick of the Week
It's been a big news week for a few product suppliers, especially GE Fanuc and National Instruments. National Instruments introduced SoftMotion Technology, allowing machine builders and OEMs to create customized motion control solutions using LabVIEW graphical development environment. NI also announced LabVIEW real-time support of high accuracy instrument modules. GE Fanuc announced a number of machine tool, shop floor and CNC products at IMTS 2004. In addition, GE Fanuc released a new industrial Flat Panel Computer and some enhancements to their single board computer product offering. Siemens introduced plans to expand their RFID product line to include UHF. Rockwell Automation released integrated ControlNet connectivity for their CompactLogix family and added some enhancements to the Allen Bradley VersaView line of industrial computers. Schneider Electric announced the next version of Unity ProTM PLC programming software with support for a wide range of Modicon PLCs, include two new micro-level processors. Wonderware released the beta version of "Interface A" for ArchestrA Architecture. "Interface A" is a new suite of SEMI EDA/DDA (Equipment Data Acquisition/Diagnostic Data Acquisition) standards for the semiconductor industry. You can read about these and many more product announcements in the News Section.
Our featured article this week, Total Concept Engineering - Executive Leadership, was written by Jim Pinto. This is the third article in a series about engineering leadership. Many companies are started by engineers, but few are ultimately led by engineers. This article offers some advice on how engineers can make a difference by looking inside themselves for a leader.
In this issue, we're also featuring CitectSCADA Free Trial CD so if you're in the market for a new SCADA software, just use the form to request your free CD.
Our Featured Products this issue are the new SNAP Ethernet I/O Systems from Opto 22, Omron's new V740 RFID Reader/Writer, and DPAC Technologies's 802.11b Airborne™ WiFi Modules. If you haven't seen our other featured products for September, please be sure to review our Featured Product page.
Our training partner, AIT, has released their fall schedule of Controls, PLC, Instrumentation, Motion and Analyzer courses. If you or anyone else at your facility needs training, be sure to check out these Essential Courses.
And, as usual, don't forget to review the new Product Announcements, Company News, Application News and Job Postings added to our site in the last week.
On to the good stuff...Enjoy the rest of this e-news!
Featured Article
Total Concept Engineering - Executive Leadership
Engineers recognize that leadership involves many, many things beyond just technical details. Perhaps they feel that they should stick with what they know rather than branch off into the grey goop of people interface. But, especially in engineering companies, engineers who advance to executive leadership can make a big difference.
Read full article by Jim Pinto.
Other articles written by Jim Pinto
Other articles and white papers on various automation topics
Other application stories using various automation products
News
News Headlines in Automation, Process Control & Instrumentation
Hear all about it! We publish industry news on our site as soon as we hear about it. Check out our Daily News Headlines page frequently to stay up-to-date on the industry events. Here are news headlines since our last e-news. Use the following links to read the complete news release:
These are just a few of the news items published on our website. Our Automation News section provides you up-to-date news of what is happening with product and services suppliers in the industry. Users can search for releases by company or by date. View Daily News Headlines Here. Send your automation news releases to press@automationtechies.com. Please provide press releases in electronic format (pictures can be provided in .JPG or .GIF format).
Application Tools, Guides, Demos & Literature
Citect's SCADA offering is one of the world's leading industrial automation software packages, renowned for its reliability and flexibility. Used in a wide range of industries, CitectSCADA software enables you to increase your return on assets by delivering highly scalable, reliable control and monitoring systems to reduce operating costs, improve productivity and product quality. Easy-to-use configuration tools and powerful features enable you to quickly develop and deploy solutions for any size application.
Citect continues to invest significant R&D into its SCADA product line to ensure it remains an industrial automation software leader. As a result, our HMI / SCADA manufacturing automation systems are the preferred choice for many successful global manufacturers. We count among our customers, Alcoa, General Motors, NASA, Urenco, Baoshan Steel, BHP Billiton, Pratt & Whitney, BP Solar, WMC Resources, BMW, Nestle;, Mars Confectionery and Shell Oil, to name but a few.
Request your FREE CitectSCADA Trial CD today!
Other available application tools
Other available product catalogs
Opto 22 SNAP Ethernet Systems family of I/O hardware and software is for automation, control, data acquisition.
More Information on SNAP Ethernet Systems
Request OptoInfo Product Catalog CD
Omron's new V740 RFID Reader/Writer is compatible with both UHF and HF frequencies.
More Information on V740 RFID Reader/Writer
DPAC Technologies 802.11b Airborne™ Modules provides a drop-in web-enabled WiFi Solution.
More Information on 802.11b Airborne Modules
Other Featured Products for September
New Jobs Posted on Automationtechies.com
Here's a list of new job opportunities posted on Automationtechies.com since our last newsletter:
To view other recent job postings, please use our Job Search Function.
Training & Seminars
Essential Controls & Automation Courses
Our training partner, AIT, has announced their fall schedule of training courses. The intention of these intensive programs is for the maintenance technician, electrician, mechanic, engineer and/or other plant personnel to walk away with an understanding of each topic. You will gain the knowledge and skill to immediately implement changes in your plant or factory. In these courses, you'll learn from industry experts, sharing knowledge and expertise on each course topic. You'll also get hands on practical experience at the lowest cost for one of the most intensive programs available. The following courses are being offered on the dates indicated at AIT's training center in West Berlin, NJ. For more information on each course, click on the course titles.
Click here to Download Course Outlines & Registration Form
Other Training Courses & Seminars
Browse for training courses, seminars, web-seminars and workshops offered by various training organizations, product manufacturers and suppliers in industrial automation, process control and instrumentation. For information on specific training courses and seminars, please use the following links:
Trade Publications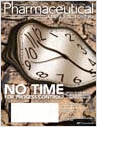 Pharmaceutical Manufacturing Magazine
Qualify for Your Free Subscription!
Pharmaceutical Manufacturing targets the team of decision makers who manage the decisions and risks associated with the Pilot Plant, Scale-Up, Full Production and Packaging phases of the pharmaceutical value chain.
Geographic Eligibility: USA, Canada
Publisher: Putman Media
Subscribe to Pharmaceutical Manufacturing Magazine
Other Free Trade Publication Subscriptions
As a valued Automationtechies.com subscriber, we would like to extend the opportunity to receive leading industry publications.
Browse from the list of titles and be sure to check back often for new titles.
Automation Auctions
eBay hosts over 4000 auctions for industrial automation and control products. From PLCs to sensors and from motor controls to robotics...Now you can browse new, used and surplus automation and control products right from Automationtechies.com. We added a new page in the "Classifieds" section of our web site called eBay Listings.
Use the links below to browse auctions and classified ads by product category:
On a Humorous Note...
You can't get a straight answer from some people
Automationtechies.com Advertising Opportunities - Generate leads and promote your company and products with one of the fastest growing industrial automation and control communities on the web. Review our Media Kit or Contact Rick Zabel.
Article & White Paper Publication - To have your industry-related articles or white papers published on Automationtechies.com, please Contact Rick Zabel for more information.
News Release Publication - To have your company or product news published on Automationtechies.com, please send your press releases to press@automationtechies.com.
Job Posting - Post your job openings on Automationtechies.com and find out why we're the industry's preferred resource for posting automation, process control and instrumentation job opportunities. Post Your Job.
Direct-hire Recruiting - Our industry experts will seek out and pre-screen the top performers. If your resources are limited or if time is a factor, we'll find the talent you need. Contact Alan Carty today for more information at 1-877-300-6792 or Send a message
Contract Recruiting, Employer of Record Services - Need engineers, programmers, or technicians, but can't hire full-time employees? Consider contract employees! Let us handle your administrative headaches including Employer of Record, payroll, and other functions. Find a Contract Employee
- What kind of articles would you like to see?
- What content additions would you like to see on our website?
- What would you like to know about other members?
- Suggest a new poll question.
- Are there any other services you think we should offer?
If you have any feedback, please send me a message.
I hope you enjoyed this e-news update!
Rick Zabel
Vice President
6455 City West Parkway
Eden Prairie, MN 55344
Phone: 952-563-5444
Fax: 952-563-5449